Prices & Examples
• All prices are in USD.
• Payments are made upfront.
• Payments are accepted through invoice only.
• Commissions will be delivered within 1 – 4 weeks of receiving payment.• It's rare that I offer shaded/painted pieces, if I do it will be announced on my Twitter.
---
---
---
Full Body
| | | |
| --- | --- | --- |
| Sketch | ........................ | 150 |
| Inked | ........................ | 250 |
| Flat | ........................ | 300 |
Extras depend on complexity and pricing may be subject to change.
---
Others
Do you have something in mind not mentioned? Feel free to contact me.
---
Extras
Priority fee +50
Extras are based off of 20 USD an hour to give a rough idea.
| | | |
| --- | --- | --- |
| Extra Characters | ........................ | +80% per addition. |
| Tattoos | ........................ | To be discussed. |
| Armor | ........................ | To be discussed. |
| Weapons | ........................ | To be discussed. |
| Pets/Minions | ........................ | To be discussed. |
| Alt Verison | ........................ | To be discussed. |
| Background | ........................ | To be discussed. |
---
Will Draw
General to adult art.

Artistic nudity and sexually suggestive themes.

Drugs and alcohol use.

Blood, light gore/body horror.

Memes
Will Not Draw
Mechs.

Transphobic art.

Racist depictions/caricatures of POC.

Children & pregnancy.

Vulgar, offensive, or too graphic, including extreme gore.

Fetishes such as vore, inflation, watersports, bestiality/feral, and snuff.
General
By commissioning me you agree you will not under any circumstances use any part of your comissioned artwork as an NFT (non-fungible token) or on any blockchain in any way shape or form. You also agree you will not use or allow the artwork to be used to train any AI.
I withhold the right to decline any requests for a commission(s).

If accepted, I will send you an invoice for your commission(s) using Paypal that you must pay before I begin work on your commission.

Please specify if you would like your commission to remain private.

The estimated time for commission completion is generally 1 — 4 weeks from when I start the commission, depending on the type. If there are any delays, I will notify you.

Terms of Service are subject to change, so please be sure to read
Payment
• Commissions must be paid 100% upfront.
• I only accept payment through PAYPAL.
• I only accept USD.
• All discounts, sales, and fees are reflected on the invoices I send out.
• Payment is expected within 24 hours before the commission is started unless otherwise discussed. If I do not receive payment within the 24-hour period I will not start the commission and either close or give the slot to someone else.
• Never send payment without my approval.
Refunds
• You are always able to ask for a refund.
• Be aware that full-refunds will not be issued if I have started your commission. Example: You order a full-body inked commission for 55USD. I finished the sketch and you ask for a refund. You will get a refund of 15USD because a full-body sketch costs 40USD.• If for some reason I am unable to finish your commission, I will give you a partial refund along with what I have completed.
Use of Artwork
As the artist…
• All Rights Reserved.
• Do not redistribute, claim, copy, edit, or use it in any way.
• My artwork is copyrighted to me.
• You are not allowed to use my artwork by any means without my permission.
• I am not responsible for deleted or missing commissions from my galleries.
• I clean up my galleries every so often, so please save your commissions to your computer or privately on Imgur, Photobucket, etc.
• You may ask me if I still have your commission file, but I am in no way obligated to refund or replace the commission if I cannot find it.As the commissioner…
• The artwork is for personal use only, unless stated otherwise.
• You must always credit me when reposting or using any of my art. Please ask if unsure.
• Please, please, please save your commission.Commissioners are allowed to…
• Reblog from my Tumblr.
• Retweet from my Twitter.
• Print out the artwork, hang it up, show it off to people.
• Use the artwork as desktop/phone/tablet/ipod background.
• Use the artwork for physical goods for yourself only.
• Crop the artwork to be used as an icon/background.Commissioners are NOT allowed to…
• Edit my art in any way, except for what is stated above.
• Get an unwatermarked or unsigned version.
• Sell or resell my artwork of your characters in conjunction with selling your characters to others.
• Use my art for commercial use without my proven consent and signed agreement.
• Deface or destroy the artwork for any reason.
• Trace the artwork.
• Use the artwork for NFTs.
• Use the artwork for AI learning.
Unsure about something? Feel free to ask!
---
Carrds
Here you can view a variety of carrds I've created throughout the years. The majority are designed for roleplay characters, though some were made for artist as well.
If you're interested in upgrading your carrd plan, I'd really appreciate it if you use my referral code!
https://try.carrd.co/hutarin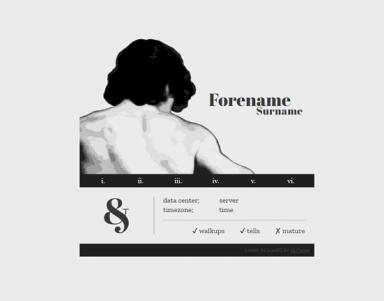 $8 | Infernus Superius Demo & Price
A single-character temple created specifically for Final Fantasy XIV roleplayers.
Requires: Pro Lite or higher.
Ocean's Dance Coming Soon
A single-character temple created specifically for Final Fantasy XIV roleplayers.
Requires: Pro Standard or higher.
Roleplay Businesses / Venues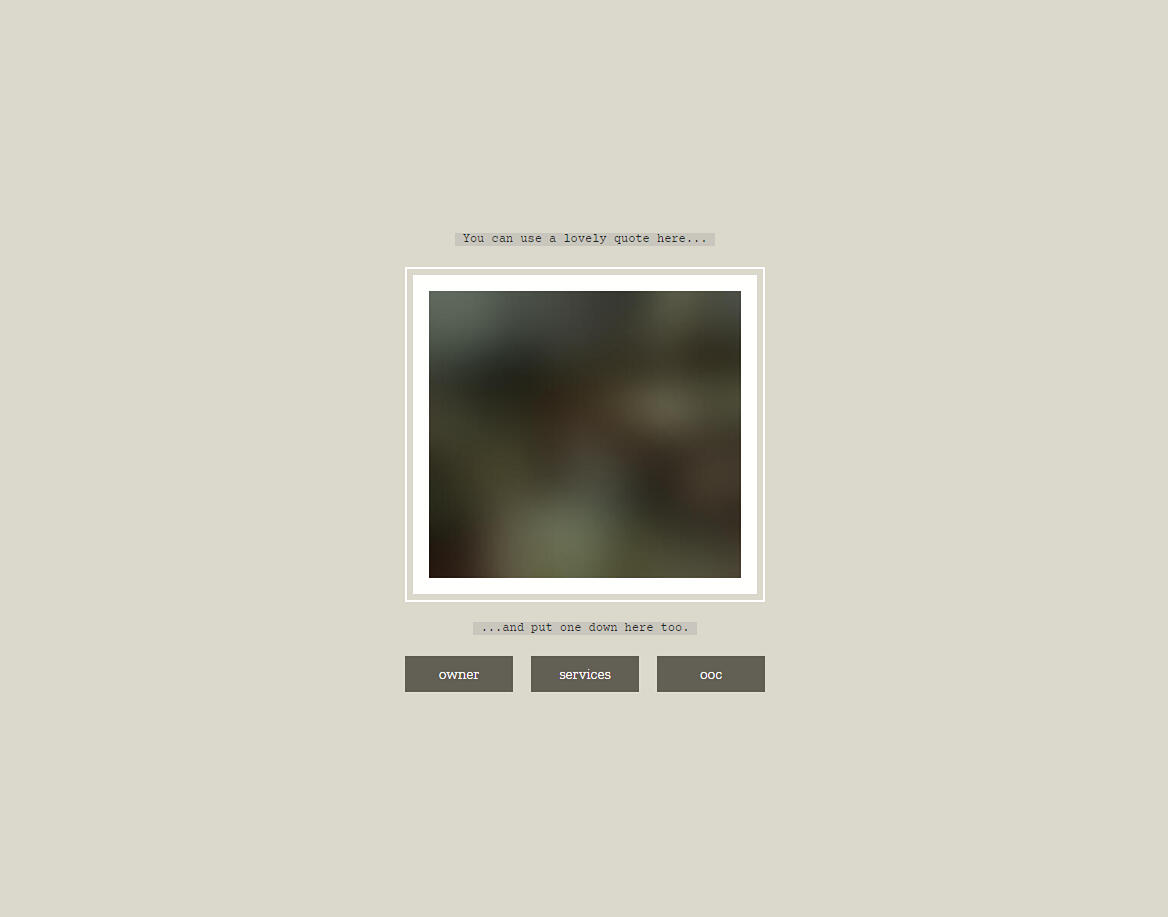 $5 | Matchmaker Demo & Price
A simple, custom-made template created for an original character's business.
Requires: Free account.

Rat Prince Coming Soon
Coming soon...
Requires: Pro Lite or higher.
News: I live.

Wanna help a cat?

Do you like art? Do you like cats? How about getting art that helps a cat?
Well, guess what, you've come to the right place! My buddy Khallie's one cat has been sick since March and the cancer center has advised a CT scan, which costs 2500 USD. Holy fucking shit, thats a lot and not something she can afford. But with your help, that goal can be reached!

So here's the deal...
Go to Khallie's Throne and donate to one of the 'CT Scan fund for pet'.

Send me a receipt (with sensitive info blocked out please) hutarincoms@gmail.com letting me know what character you'd like me to draw.

Options...
Donate between 50 — 99USD and you'll get a sketchy headshot.

Donate 100USD+ and it will be cleaned up more and colored!
Will Draw
Original characters.

Game characters.

Your vtuber.

Unsure? Ask.
Won't Draw
Text discription only.

Real people.

Unsure? Ask.
TOS
By donating and reciving a drawing you are agreeing to my TOS, so please go read it.
TOS